CFCU's Digital Banking has been updated.
We are thrilled to announce that our Digital Banking platform recently underwent visual updates on August 8th to provide you with an even more seamless and enjoyable interface.
View side-by-side Comparisons of the Changes HERE!
Landing Page New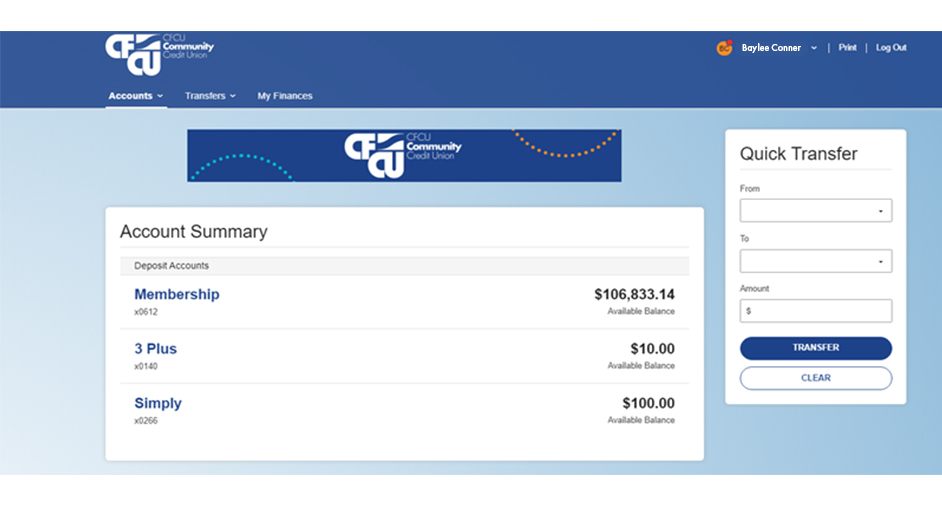 Account History New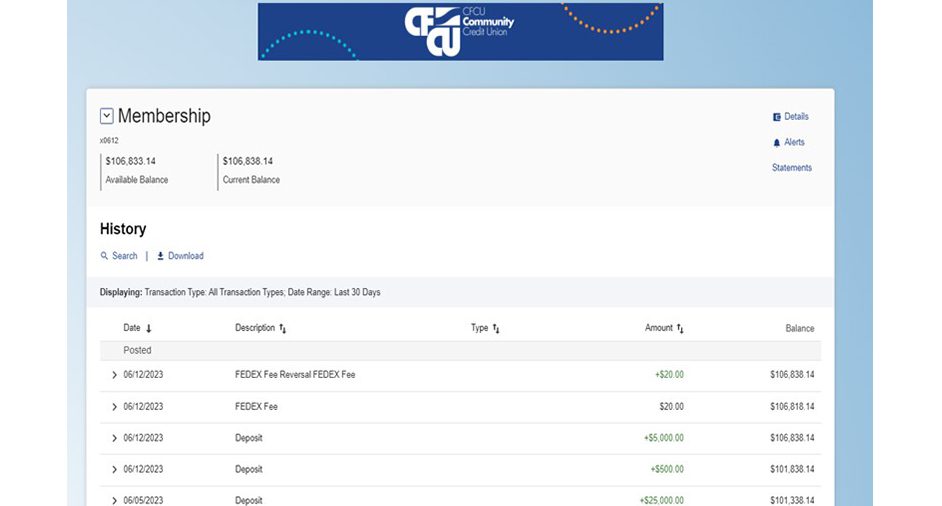 Landing Page Old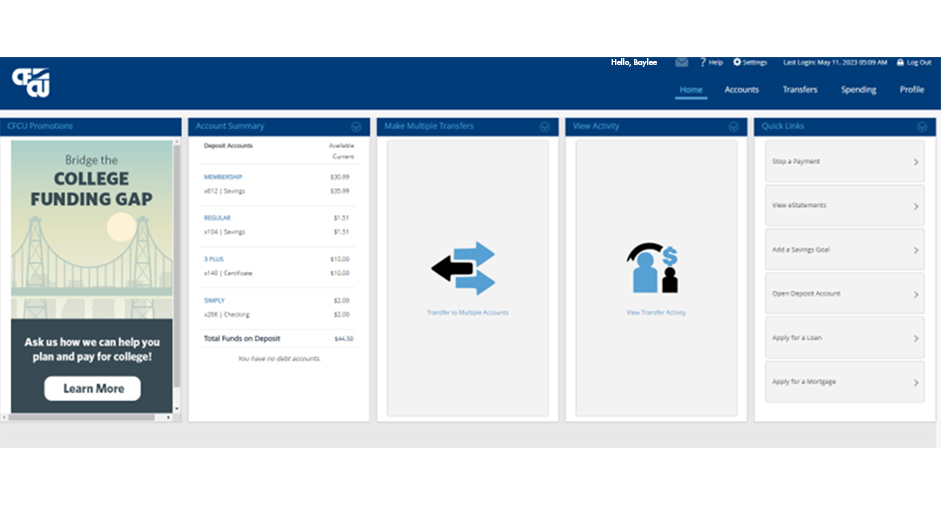 Account History Old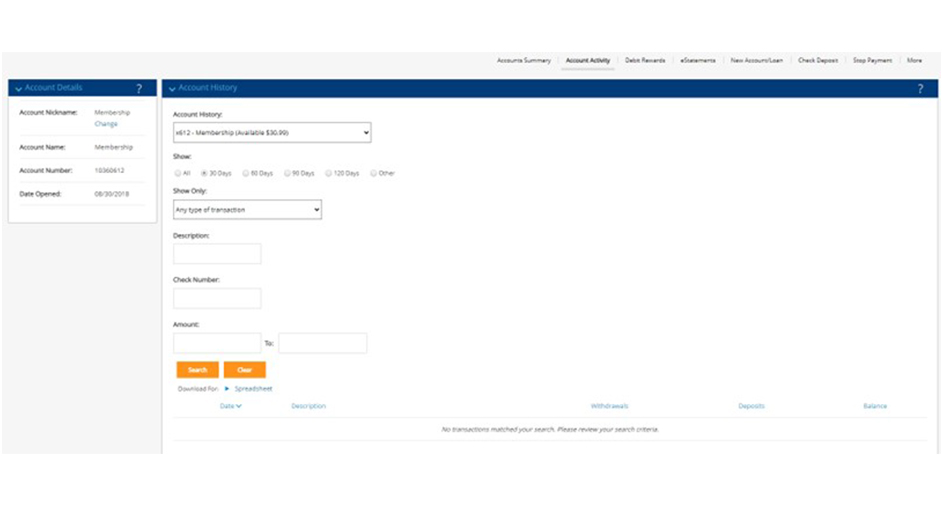 Digital Banking Update FAQs
Will my username (ID) or password change or need to be updated?
No, your username and password will remain the same.
Why was the site updated?
The look of Digital Banking is being updated and streamlined for a better member experience.
Can I still customize my homepage?
Using data from our original format, the new layout is based on our members' top two most popular layouts. The new layout is not customizable.
Will my history carry over?
Yes, it will carry over. Access to your history will not be impacted by the update.
Will unlinked accounts carry over?
Yes, any unlinked accounts you have added will carry over.
Will I access the site through CFCU More?
These changes will occur on the original Digital Banking site/app. CFCU More is not included in these updates.
Will there be an app update?

Yes, iOS and Android apps will be updated. Members that have automatic app updates enabled on their devices will receive the update automatically. Members that do not will be prompted to update their app.
Will my budget and goals carry over?
The Spending Tool will be replaced with a more robust option called my finances. You will have to reset your goals and budgets within the new tool.
Why am I receiving an email or text notification after logging in indicating that there was a login to your account(s) from an unrecognized device or browser?
This is a security feature; digital banking will verify if your device or browser is recognized and send an email alert for new or unrecognized devices. This includes log ins by account aggregators like Quicken, Acorn, other financial institutions, and bill payment services that you have provided approval to access your accounts through your digital banking log in credentials. Please be advised that recognition of your device/browser is cookies based. Even if you regularly log in on the same device, if the cookies have been rejected or deleted the system will not recognize your device.