Each year, we invite our members and staff to gather and reflect on the previous year's successes and events. We also review the financial state of the Credit Union, hear from our CEO, Board Chair, Supervisory Committee, Treasurer, External Auditor and more. It also gives you the chance to exercise your rights as a member-owner of the Credit Union by asking questions, voting, and getting to know the staff, Executive Team, and Board.
This Year's Annual Meeting
Monday, April 24, 2023 at 5:30pm
This year's meeting will be held at Acropolis Conference Center at Greek Peak. If you would like to attend, please RSVP.
Candidates for CFCU's Board of Directors
The Nominating Committee has submitted the following candidates for CFCU's Board of Directors. When only one member is nominated for a position, the Nominating Committee Chair may take a voice vote or declare each nominee elected by general consent at the Annual Meeting. Meet the nominees: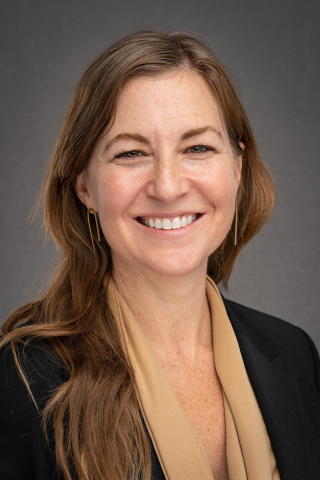 Katie Foley, Vice Chair
Katie is seeking her fourth term on the CFCU Board of Directors.
Katie is originally from Littleton, Massachusetts and came to Ithaca as a student at Ithaca College where she graduated in 2001. She spent 15 years working in the field of fundraising in the non-profit sector holding leadership positions at Planned Parenthood of the Southern Finger Lakes, Family & Children's Service of Ithaca and the Big Brothers Big Sisters Program at the Ithaca Youth Bureau, City of Ithaca. Katie left her full time career in 2015 to launch Silo Food Truck with her partner, Winner of the New York State Fair Food Truck Competition in 2016 and voted Best Food Truck by the people in the Ithaca Times 4 times running. Katie was recognized as Entrepreneur of the Year in 2018 by Tompkins Connect for her work in business and as the 2015 Volunteer of the Year at The United Way of Tompkins County for her volunteerism.
Katie has served in many volunteer roles over the last 10 years and currently sits on the board of the Edith B. Ford Memorial Library in Ovid, the State Theatre of Ithaca and the State Theatre Foundation.
---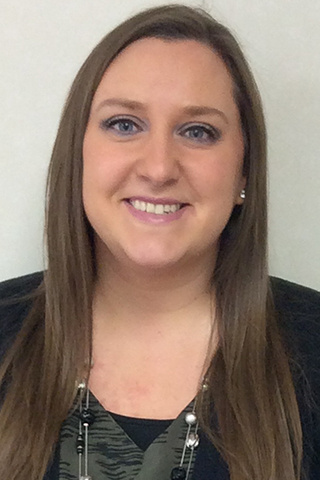 Michelle Miner, Director
Michelle is seeking to be ratified and elected to her first term for the CFCU Board of Directors that that will go through 2024.
Michelle resides in Kirkville, New York with her husband and two children. She is a graduate of East Syracuse- Minoa High School and holds a Bachelor of Application Software Development from SUNY Morrisville. She has been employed by Dairy Farmers of America for 14 years as a Business Intelligence Data Analyst. In her current position, she works closely with end users to streamline business processes while integrating and supporting technology. She has over 15 years of experience in the IT industry specializing in data analysis and critical thinking. In addition to her current profession, she's had the honor to serve on the Board of Directors for CORE Federal Credit Union for the past 4 years and looks forward to continuing to be a part of the team. Having worked at CORE while in college and being a member for 17 years, she's very familiar with a credit union's mission and dedication to its members. Michelle has a solid understanding of the financial industry and a passion to learn more. She is focused on student membership, the growth of financial literacy programs and strengthening the relationship with current members. With Michelle's technical expertise and professional experience, she is committed to delivering value back to our members and the community.
---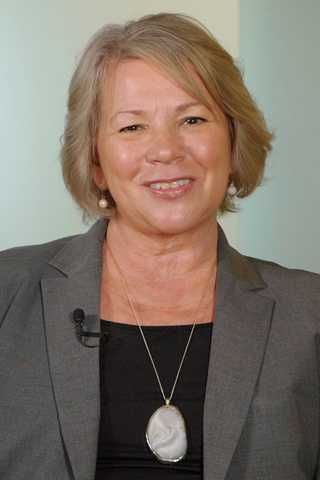 Lisa Whitaker, Director
Lisa is seeking her 4th term on the CFCU Board of Directors.
As President and Chief Executive Officer at CFCU Community Credit Union, Lisa is responsible for executing all Board-approved policies, as well as establishing major goals and objectives for the Credit Union. This includes directing strategic planning, maintaining the organizational structure, and effective personnel. Lisa also sits on the CFCU Board of Directors.

Before joining CFCU in February of 2011, she was President and CEO of COMSTAR Federal Credit Union (now Nymeo FCU) in Frederick, MD. Lisa has accumulated broad financial experience over her financial services career, commencing in 1981. She is very active in the credit union movement and was named the Credit Union Association of New York's (CUANY) 2013 Outstanding Professional for credit unions with more than $250 million in assets.

Lisa is devoted to her community. She serves on The State Theatre Advisory Council, and in supporting a multi-county demographic reach, she recently served on the Tompkins Cortland Foundation Board of Directors, appointed as Chair of the Investment Committee and as a member of the Executive Committee. To expand her efforts, Lisa joined the Sciencenter Board for a term of one year and now serves on the Investment Committee. At the state level, Lisa is appointed to the Federal Reserve Bank of New York's Community Depository Institutions Advisory Committee (CDIAC) and to the New York Department of Financial Services' State Advisory Board Lisa valued her nine year term on the Board of Directors of the United Way of Tompkins County (UWTC), during which she co-chaired both the UWTC Pacesetter Campaign and the overall campaign, served as Board Chair, and was an active member of the Executive and Governance Committees. She gives additional time by participating in events for many local non-profit organizations. Lisa can also be found at numerous community events in CFCU's five-county footprint.

She is a graduate of Hood College, Frederick, MD, and earned an MBA from Mount Saint Mary's University, Emmitsburg, MD. In addition, she has earned several advanced continuing education certificates in various financial programs.