What is a Digital Wallet and how does it work?
Imagine never needing to bring your wallet or purse with you when you run errands and being able to purchase goods and services with a simple swipe of your phone. Digital Wallets do just that!
How do I add my card to Apple Pay?
To add an eligible card(s) on an Apple device, click on the Wallet App or go into "Settings," open "Wallet & Apple Pay" and select "Add Credit or Debit Card."
When adding your card, you can choose to add the card you already have on file with iTunes® or add new cards by manually entering your card information or taking a picture of your card.
How do I add my card to Google Pay (GPay)?
To add an eligible card(s) to an Android device, click on the GPay App and select "Payment". Then select "+payment method".
CFCU Debit and credit cards can be added to Google Pay; however, you must enable Near Field Communication (NFC).
Which devices can I use Apple Pay/Google Pay on?
Apple Pay is compatible with an iPhone 6 or higher and an Apple Watch connected to an iPhone 5 or higher. You can also use Apple Pay on iPad Pro, iPad Air, iPad, and iPad mini models with Touch ID or Face ID in app and online purchases.
Google Pay works on any NFC-F enabled Android device running Lollipop 5.0 or higher for in-store purchases. If NFC is disabled, you can still use GPay for in-app and online transactions.
Where can I use Apple Pay?
Use Apple Pay wherever you see one of these symbols: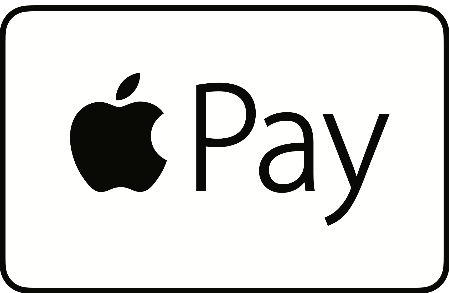 Where can I use Google Pay:
Use GPay wherever you see these symbols: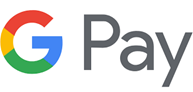 Are Digital Wallets Safe?
Yes, using a Digital Wallet protects your debit and credit card by converting your actual card number into a device-specific account number and assigning a unique transaction code for each purchase. This means your card number is never stored on your device, on Apple/Google servers, and is never shared with merchants. This significantly reduces the chances of your card number being compromised.
How many cards can I have on my device?
At this time, Apple allows up to 12 cards per device. Some earlier models are limited to 8 cards per device. Google Pay does not limit the number of cards stored in the Google Pay app.
Can I add my credit or debit card to multiple devices?
Yes, you can add your card(s) on up to 10 devices. You can even add it to both Apple Pay and Google Pay simultaneously.
Can I remove my card from my device?
How are refunds handled with Digital Wallet purchases?
If you return an item purchased with your Digital Wallet, you may be asked to provide the cashier the last four numbers of your Device Account Number instead of the last four numbers of your debit or credit card.
To find the last four numbers of your Device Account Number for each card, open your Digital Wallet and select the desired card. Google Pay users will then scroll down to Virtual Account number. Apple Pay users will then select info or more icon and scroll to Device Account Number.
How can I delete my card if my device is lost or stolen?
If you believe your device or digital wallet card information has been lost, stolen, or compromised in any way call CFCU immediately.
Apple Pay users head to www.icloud.com/settings or the Find My iPhone app to temporarily suspend or permanently remove the ability to make payments from your device, even if your device is offline.
Google Pay users head to https://www.google.com/android/find and lock their device to prevent transactions or to remove payment information. Note you must have "Find My Device" services enabled to use this option.
Why does my card work differently at different stores?
One of the features of Digital Wallets is the integration with a merchant's existing card processing system. Since many merchants have different systems, you will have a different experience at different merchant locations.